Upgrade Your GoFastLinks
Upgrade Your Free User Account to Enjoy Additional Benefits Upgrade Your GoFastLinks Account
Access more features by upgrading to a PRO or PRO-PLUS+ account.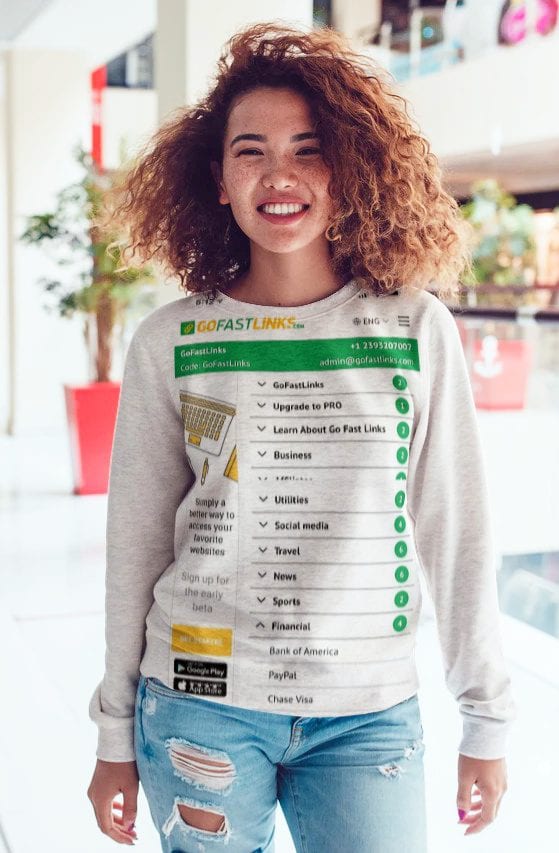 Why Upgrade to PRO?
Want to promote your business, your club, your association, your religious affiliation, or your social group?  Do you want all of your branding and resources in one place?
Change to YOUR Logo
Replace the GoFastLinks logo and branding with YOUR own logo and branding.
Change to YOUR Banners
Replace all of the GoFastLinks Banners with YOUR own Banners and Locked links.
Change to YOUR Address, Phone and Contact Information
Replace the GoFastLinks address and phone number, with YOUR company or entity, address, phone, and contact information.
Re-Distribute With YOUR ID Code and Branding
Advertise your business, association, affiliation, religious group, MLM business, school, sports club, or any other group of your choice.  Get people to download and then enter YOUR unique ID Code, and presto they'll see only YOUR information.
FREE User includes:

Add your own Categories

Add your own Links.

No selling required!

Upgrade to PRO only $4.99 (one-time).
PRO Upgrade:

Everything in the FREE User account.
PLUS…

Replace our Branding with YOUR Branding.

Replace our 5 "Locked Links" with YOUR own Locked Links.

Replace our Logo with YOUR logo.

Replace our 5 Banners with YOUR 5 Banners.

Change our Header Color to YOUR Header Color.

Change our Font Color with YOUR Font Color.

No selling required!

Upgrade to PRO-PLUS+ only $45.00 (one-time).
PRO-PLUS+
PRO-PLUS+ Upgrade
PRO-PLUS+ Upgrade:

Everything in both the FREE User account and everything in the PRO User account.
PLUS…

Have multiple organizations (accounts) within the same single account (select from drop-down).  PRO-PLUS+ can have any type of account Free, PRO, or PRO-PLUS+.  There will be no limit on the number of accounts PRO-PLUS+ users can join.

No Fee, In-App Message your referrals.  Message all, or only by account type, Free, PRO, or PRO-PLUS+.  PRO- PLUS+ users can send In-app push notifications.  The user list will be displayed to select only your users to send the push notification (The form will have a Subject and Message).

Password Category Lock.  Assign a privacy password lock to specific or all categories to your private URL links.

 Bookmarks from browser. Save any link as a Bookmark by clicking on the Share option of the browser.
After you have downloaded the FREE version of GoFastLinks from either the Apple or Google store.
Go to GoFastLinks on your phone and select "Upgrade" in your Back Office.
(To protect your privacy and security, upgrades are exclusively handled by either Google or Apple.)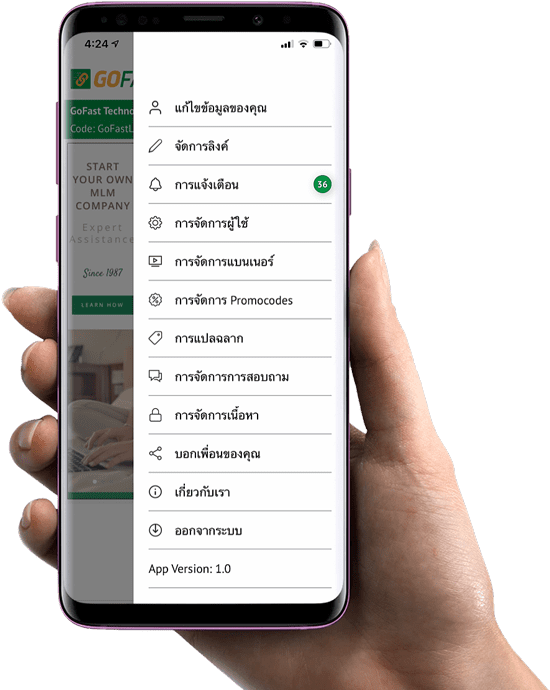 Contact Us
We thrive on innovative ideas but we also understand that a smart concept should be supported with measurable results.