Best Bookmark Manager GoFastLinks
A Quick and Convenient Way to Get Access to Favorite Websites
Mobile devices do not provide fast access to your favorite web pages, and people loading web pages are often left frustrated and confused. But with GoFastLinks, a new bookmarking application, anyone around the world can organize their favorite website links and save them fast viewing later.
Cape Coral, FL – GoFastLinks, a quick and convenient way to get fast access to favorite websites, is celebrating its global launch for personal and business users. Changing the way information is accessed and shared, GoFastLinks is currently available for free download in the Google Play Store and the iOS App Store.

An innovative solution to web access, GoFastLinks mitigates the challenges of manually typing long URLs into smartphones or the difficulty of avoiding mistyping or forgetting vitally important URLs. With GoFastLinks, any user can customize and organize their Android or iOS links and immediately jump right to their favorite URLs from a personalized category list.
Within this category list, users can store their favorite URL links and application shortcuts, and then label them, arrange them, categorize them, and save them for future use.  No more bookmarking from different web browsers or being overwhelmed with dozens or hundreds of individual and disorganized links.
Streamlining a previously cumbersome process, GoFastLinks makes the Internet experience easier than ever before, for free, to change how people around the world use their smartphones and tablet computers. Saving time and money, users can minimize time spent typing or searching URLs in their daily lives with custom, quick-access shortcuts. Integrating seamlessly into everyday routines, GoFastLinks users trust the application when browsing news feeds while at breakfast or lunch, in the office, or before meetings, quick and easy.
The free GoFastLinks app is available for download in the Google Play Store and Apple Store.  Try the application today to experience the benefits of GoFastLinks for everyday personal use.
For business owners, the possibilities with GoFastLinks are even more endless and empowering. Anyone can upgrade to the Pro version for enhanced features and functionalities. Just like the free version, the Pro version allows users to remove the GoFastLinks name, branding, and banners, and customize the application's interface with their own branding materials.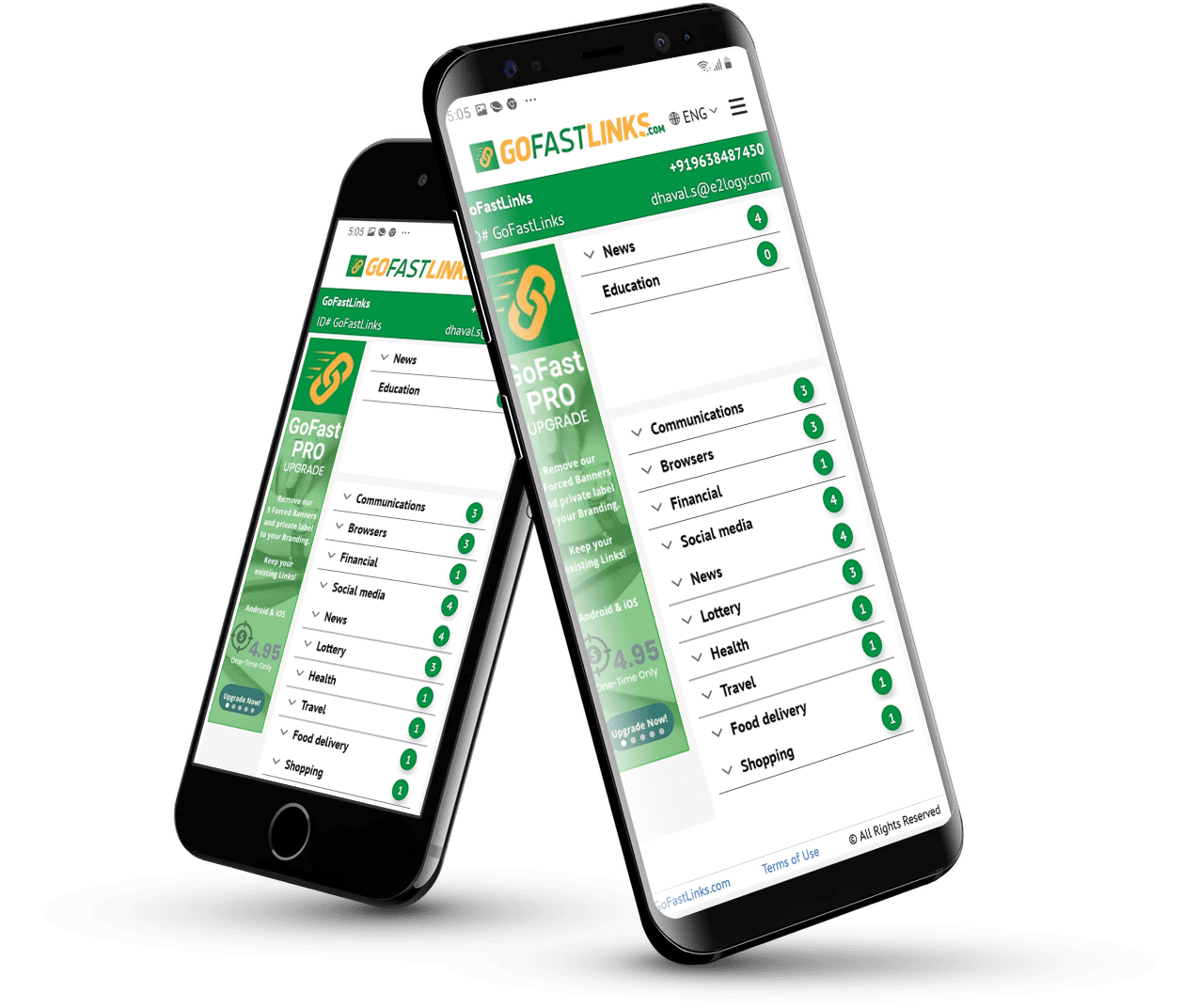 Users can update the GoFastLinks interface with their company header, logo, and contact information, and even remove money-making rotating banners and upload custom banners to market any entity or organization. Perfect for a business, charitable organization, religious group, marketing company, social club, sporting event, or conference, the possibilities, and benefits of GoFastLinks are endless.
All registered users are eligible to participate in the GoFastLinks Referral Rewards Program, enabling anyone to get paid for referrals. There are no costs or purchase requirements to begin earning rewards points. Those seeking to enroll in the program simply download the GoFastLinks application to their Android or iOS device, register (at no cost), and then invite friends or business associates to do the same.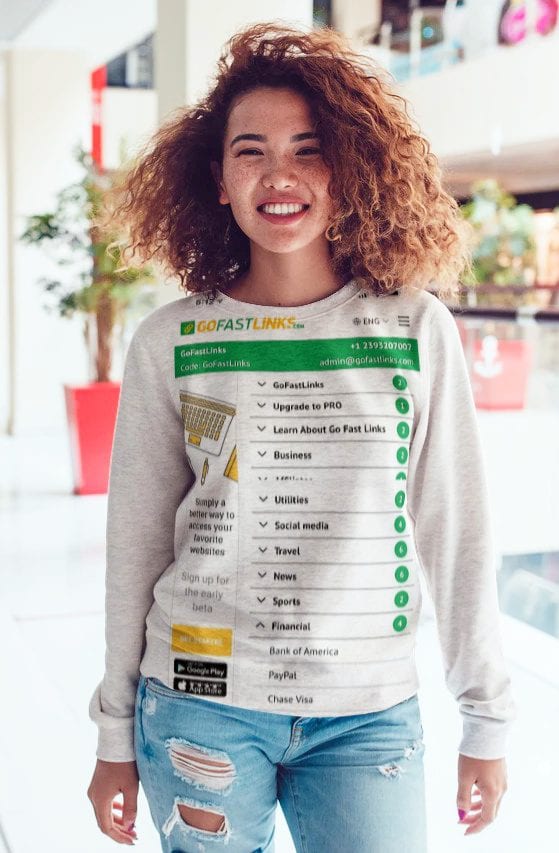 Perfect for parents and teens, business owners, faith leaders, and influencers.  Everyone can benefit from GoFastLinks.  Get started today to accelerate your life and business.
Best bookmark manager GoFastLinks
To try GoFastLinks for free for an unlimited time, please visit the Google Play Store and iOS App Store. For application demonstrations on YouTube, please click here.
About GoFastLinks
GoFastLinks is a product of GoFast Technologies LLC in Cape Coral, Florida USA.  A comprehensive mobile application, GoFastLinks creates a quick and convenient way to get fast access to favorite websites, and label, arrange, categorize, and save bookmarks or shortcuts for an efficient online browsing experience. To learn more, please visit GoFastLinks.com.
Media Contact:
Company Name: GoFast Technologies LLC
Contact Person: Peter Spary
Email: ceo@gofasttechnologies.com
Address: 1723 SE 47th Terrace Cape Coral, Florida 33904
Country: United States
Website: https://gofastlinks.com